Varieties
Although many know of 'Kona Typica', Hawai'i's coffee farmers grow many varieties. Besides small experimental plantings or rootstock production for grafting, all coffee grown in Hawai'i is Arabica.
Old Hawaiian
The original variety brought from Brazil was 'Typica'. Some of those descendants still exist on the Big Island, where they are commonly known as Old Hawaiian.
Typica
More than 90% of coffee in Kona is known as 'Kona Typica', even though it is all descended from an 1892 introduction from Guatemala. Likely all of the Typica planted throughout the state comes from the same lineage. In warmer climates, Typica coffees display a sweet and balanced profile with hints of nuts and citrus whereas in cooler climates, floral and berry notes may appear.
Caturra
Red and yellow Caturras are the second most common variety grown in the Ka'ū, Puna, and Hilo regions of Hawai'i Island. They are also widely grown on Maui. Caturra produces higher acidity (and yields) than Typica, and, in cooler climates, may show notes of stone fruit, herbs, berry, and tropical fruit.
Catuai
A common variety grown in Moloka'i, Maui, Kaua'i, and in the Ka'ū and Puna regions. It tends to be grown in warmer climates, resulting in a simpler flavor profile that may include cocoa, spiciness, or earthiness.
Bourbon
Red, Yellow, and Pink Bourbon are currently grown in very limited quantities in all regions of Hawai'i Island and on Maui and O'ahu. It is relatively sweet and tends to have medium- high levels of acidity and complexity in the cup.
Mokka
Mokka is a low yielding, dwarf mutation of Bourbon that produces the smallest beans of any Arabica variety. It is predominantly grown on Maui. Often, Mokka is spicy or earthy and chocolatey, but on occasion, it can produce notes of rose.
SL28
A Bourbon-derived variety known for its complex cup quality. Recent plantings of this variety have begun on a limited scale on farms in Kona, Ka'ū, and Puna, as well as on O'ahu.
Maragogype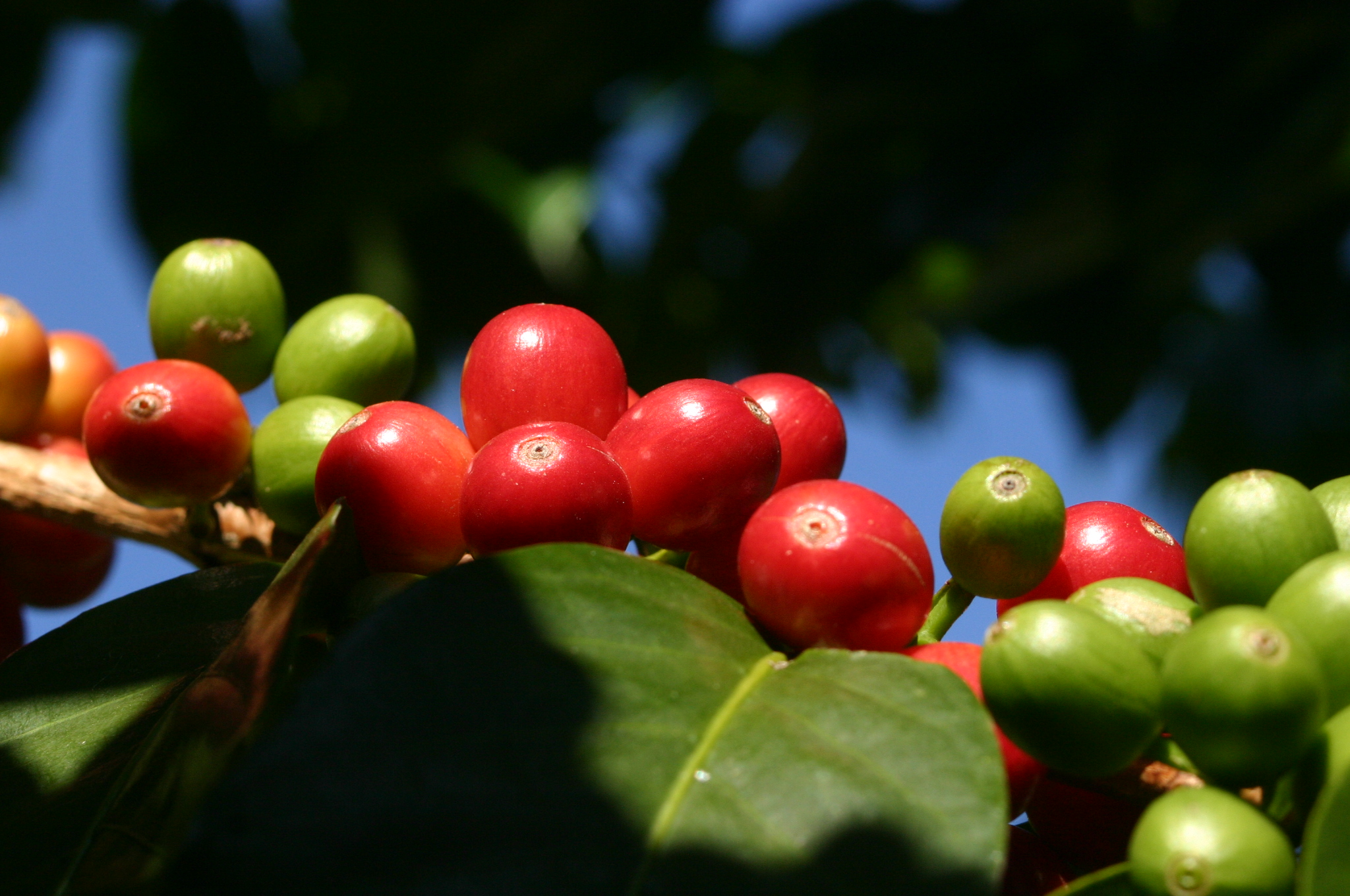 Maragogype is a giant mutant of Typica that's currently found in the Kona, Ka'ū, and Puna regions, along with limited plantings on small farms in Maui. It's heavy bodied and notes of grapefruit, chocolate, and peach are common.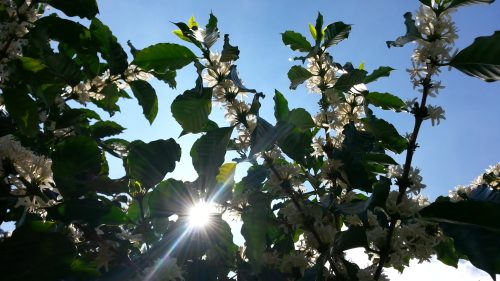 Other Varieties
Geisha, Blue Mountain, Laurina, and others can be found scattered throughout the state. Hawai'i also has a few novel varieties that were borne out of a local breeding program.